Off solar inverters have revolutionized the way we harness and utilize solar energy in our homes. These advanced devices seamlessly integrate renewable energy sources, such as solar panels, with conventional power grids, offering numerous benefits to homeowners. At Sunway Solar, a leading PV solutions provider, we understand the importance of efficient and reliable solar systems for residential applications.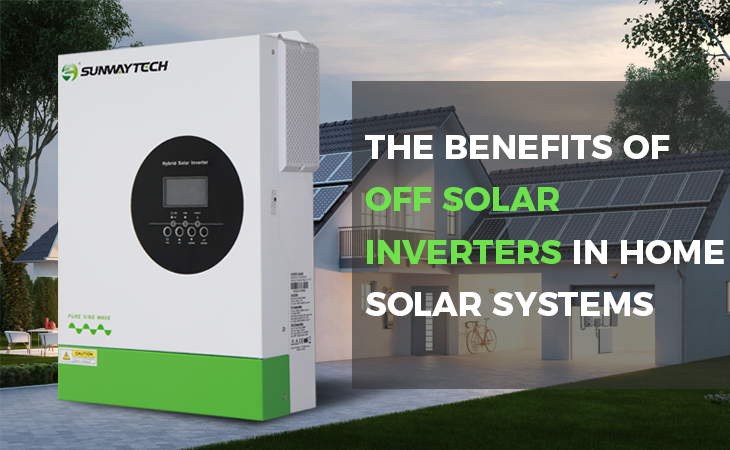 Sunway Solar's Expertise in PV Solutions
As a trusted industry leader, our company has a wealth of experience in delivering top-quality photovoltaic (PV) solutions. We pride ourselves on offering high-quality solar panel products that are specifically designed for home applications. Our team of engineers works tirelessly to ensure that our products meet the highest standards of efficiency and durability, providing long-lasting solar power solutions for our customers.
High-Quality Solar Panel Products for Home Applications
At Sunway Solar, we offer a wide range of solar panel products tailored to meet the unique needs of homeowners. Our solar panels are built using cutting-edge technology and premium materials, ensuring optimal performance and longevity. With our high-quality solar panels, homeowners can generate clean and sustainable energy while significantly reducing their reliance on traditional power sources.
Switching to Solar Power for Utility and Commercial Projects
Not only do off solar inverters benefit homeowners, but they also play a crucial role in utility and commercial solar projects. By incorporating Sunway Solar's off solar inverters into these large-scale applications, businesses and utility providers can tap into the abundant potential of solar energy. Our company takes pride in being at the forefront of this clean energy transition, offering innovative solutions that deliver reliable and cost-effective solar power generation.
Sunway 5500w 220V Single Phase Off Grid Solar Inverter
One of our flagship products is the Sunway 5500w 220V Single Phase Off Grid Solar Inverter. This powerful inverter is designed to maximize energy efficiency and facilitate seamless integration with off-grid solar systems. The SK 5500P-48L model, boasting impressive specifications, offers homeowners unparalleled benefits.
Exploring the Features of Sunway 5500w Off Grid Solar Inverter
The Sunway 5500w Off Grid Solar Inverter comes packed with advanced features that optimize energy generation and utilization. With a detachable LCD display, homeowners can conveniently monitor and control their solar systems. The built-in MPPT solar controller ensures maximum power extraction from the solar panels, enhancing overall system performance. Additionally, remote monitoring capabilities enable homeowners to track their energy production and consumption effortlessly.
SK 5500P-48L Model Specifications and Benefits
The SK 5500P-48L model offers an output power of 5.5kW, making it suitable for a wide range of residential applications. With an output voltage of 230V, this solar inverter seamlessly integrates with existing electrical systems. Its compact size (448*295*129mm) and lightweight design (10KG) make installation hassle-free. Moreover, Sunway Solar provides a comprehensive warranty for this model, ensuring peace of mind for our customers.
Off Grid Solar Inverter: Detachable LCD, MPPT Solar Controller, Remote Monitoring
The Sunway 5500w Off Grid Solar Inverter exemplifies the characteristics of a off solar inverter. Its detachable LCD display allows homeowners to conveniently monitor and manage their solar power systems. The built-in MPPT solar controller optimizes energy production by tracking the maximum power point of the solar panels. Furthermore, the remote monitoring feature enables homeowners to access real-time data and make informed decisions regarding their energy usage.
Conclusion
In conclusion, off solar inverters offer significant benefits for home solar systems. Sunway Solar, with its expertise in PV solutions, provides high-quality solar panel products and innovative off solar inverters. Our company is committed to delivering reliable and efficient solar power solutions that empower homeowners and contribute to a sustainable future. Switching to solar power has never been easier with Sunway Solar's state-of-the-art products and services.