Are you considering installing a solar power system for your hotel or business? If so, it's important to choose the right type of battery to store and release the energy generated by your solar panels. One option you may want to consider is Sunway Solar's lead-acid lithium solar battery. This hybrid battery technology combines the benefits of traditional lead-acid batteries with the efficiency and eco-friendliness of lithium-ion batteries. In this guide, we'll take a closer look at what makes Sunway's lead-acid lithium solar battery such an excellent choice for solar power systems. We'll explore its features and benefits, helping you determine whether it's the right choice for your needs.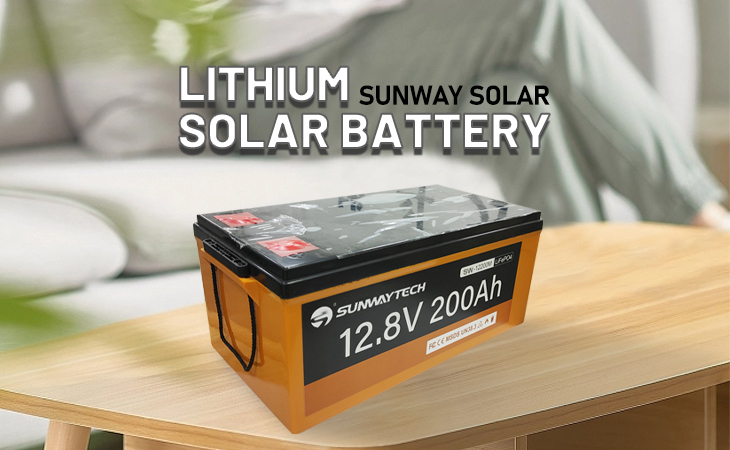 The Profile of Sunway
As a top solar panel producer with operations across the globe, including in Europe, South America, Asia, Australia, the Middle East, and Africa, Sunway Solar was founded in China. We have established a reputation as a reliable and knowledgeable supplier of high-end solar products, including solar panels, lithium batteries, inverters, and energy storage gadgets. Our commitment to excellence has been the cornerstone of our success, as evidenced by the wide range of certifications our products have obtained from recognized organizations like TUV, IEC, CE, ISO, INMETRO, and UL. We work to be "your best solar power generation expert," offering dependable and comprehensive solutions to customers all over the world. being an innovative and progressive company.
The Details about Sunway's Lead Acid Lithium Solar Battery
At Sunway, we are proud to offer our customers a top-of-the-line lead acid lithium solar battery with a capacity of 2304WH and a rated voltage of 12.8 volts.Our battery is designed for maximum efficiency and reliability, with dimensions of either 307*169*213mm or 520*270*220mm, depending on your specific needs. We understand the importance of portability, which is why our battery weighs only 11.5kg or 31.5kg, making it easy to transport wherever it's needed. The terminal is an M8, providing a secure connection that you can trust. Finally, our casing material is made of durable ABS, ensuring that your battery is well-protected against wear and tear over time. Choose Sunway for a dependable and high-quality solar battery solution.
Additionally, one of the main advantages of our lead-acid lithium solar battery is that it has a longer lifespan than traditional lead-acid batteries. This is because it uses lithium-ion technology, which is known for its high energy density and long cycle life. Additionally, this type of battery is more efficient at storing and releasing energy, which translates into better overall performance for your solar power system.
Conclusion
Overall, Sunway Solar's lead-acid lithium solar battery is an excellent choice for anyone looking to install a solar power system. Its hybrid technology offers the best of both worlds, combining the reliability and affordability of lead-acid batteries with the efficiency and eco-friendliness of lithium-ion batteries.