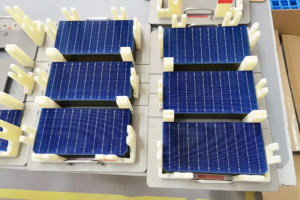 Are you in the market for solar panels but don't know where to start? Finding a reliable and outstanding manufacturer is crucial when it comes to making the switch to clean energy. With so many options out there, it can be overwhelming trying to figure out which one is right for you. That's why we've compiled a list of the top 4 qualities that make an exceptional solar panel manufacturer. From innovative technology to exceptional customer service, this guide will help you narrow down your search and find the perfect fit for your solar needs.
The Top 4 Qualities of an Outstanding Solar Panel Manufacturer
Quality solar panels that are able to withstand extreme weather conditions and produce a high amount of energy. Solar panels are exposed to the elements 24/7, so they need to be made from durable materials that can withstand extreme temperatures, high winds, and hail storms. The best manufacturers use only the highest quality materials in their products.
All solar panels must undergo rigorous testing before they are released to the market. The best manufacturers subject their products to extensive testing procedures to ensure that they perform as advertised.
A company that is constantly innovating and improving its products to stay ahead of the competition.
Excellent customer service that is always available to answer any questions or concerns. An outstanding solar panel manufacturer will have a team of highly qualified and experienced technical experts who can offer support and advice on all aspects of solar panel installation, maintenance, and repair. They should also have a comprehensive understanding of the different types of solar panels available on the market and be able to advise you on which type would be most suitable for your needs. In addition, they should have an excellent customer service team who are always on hand to answer any queries you may have.
A fair price for their high-quality products and services.
Sunway Solar: An Outstanding Solar Panel Manufacturer
As the solar industry continues to grow, there are more and more manufacturers to choose from. So, how do you know which one is the best? Here are the top qualities of an outstanding solar panel manufacturer:
Sunway Solaris a world-renowned solar panel manufacturer with a strong reputation for quality products and excellent customer service.
Sunway Solar has a wide range of solar panels to choose from, which is bound to meet your demands.
Sunway Solar offers competitive pricing on its solar panels, making them a great option for those looking to save money on their energy bills.
Sunway Solar has a team of highly trained and experienced professionals who can help you with every step of your solar project, from planning to installation to maintenance.
Conclusion
The qualities discussed in this article show that an outstanding solar panel manufacturer should be reliable, have excellent customer service and a great track record, use quality materials, and have competitive prices. By considering these factors when finding the right supplier for your needs, you can trust that your solar panel installation will be of the highest quality. With so many manufacturers on the market today, it's important to do research to find one that fits all of these criteria. Doing so will ensure you get a safe and efficient system with lasting results.