Are you looking for a way to reduce your carbon footprint and help the environment? Going solar with Sunway Solar may be just what you need! Not only will it save you money on energy bills, but switching to solar power has numerous environmental benefits. Let's dive into the environmentally-friendly world of Sunway Solar!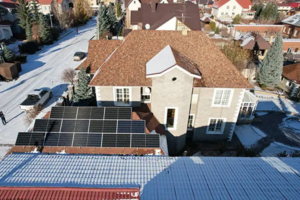 Overview of Sunway Solar and its Solutions
Sunway Solar is a leading provider of solar energy solutions. We offer a complete line of solar photovoltaic (PV) products, from modules and inverters to mounting systems and accessories. Our products are of high quality and high-efficient, making Sunway Solar a smart investment for the long term.
In addition to our high-quality PV products, we also offer a variety of services to help our customers go solar. We provide solar site assessments, system design and engineering, project financing, installation support, and ongoing maintenance and monitoring. We also have a team of certified installers who are trained to install our products according to the highest standards.
Going solar with Sunway Solar is a great way to save money on your energy bills and do your part to protect the environment. Solar energy is clean and renewable, so it doesn't produce any harmful emissions. It's also an abundant resource that will never run out. By switching to solar, you can help reduce reliance on fossil fuels and make the world a cleaner place for future generations.
Benefits of Going Solar with Sunway Solar
Sunway Solar's solar products are some of the most efficient and durable on the market, and they offer a variety of features that can benefit any customer. Here are just a few of the benefits of choosing Sunway Solar's solar products:
Efficiency: Sunway Solar's products are designed to be highly efficient, meaning that they will generate more power with less sunlight than other products on the market. This is ideal for customers who want to reduce their energy bills or their reliance on traditional energy sources.
Durability: Sunway Solar's products are built to last, withstanding even the harshest weather conditions. This means that customers can rest assured that their investment will pay off in the long run, as they won't have to replace their panels as often as they would with other brands.
Variety: Sunway Solar offers a wide range of solar products, from panels to batteries to inverters, that can meet any customer's needs. No matter what type of solar setup a customer is looking for, Sunway Solar has a product that will fit their requirements. Choosing Sunway Solar's solar products is a smart choice for any customer looking for quality, efficiency, and durability in their solar panels.
Conclusion
Going solar with Sunway Solar is a great way to reduce your carbon footprint and help protect the environment. With a wide range of products and services, you can tailor your system to suit your needs and lifestyle while also benefiting from lower energy costs. Plus, by going solar, you'll be making an investment in renewable energy that will pay off in the long run and have positive environmental impacts now and into the future.