Sunway Solar, a leading global solar energy solutions provider, has earned a stellar reputation for delivering successful solar system projects around the world. With an extensive product line, a track record of successful global deployments, and a commitment to quality and excellence, our company is revolutionizing the way we harness the power of the sun. Join us as we explore how Sunway Solar's innovative products, customizable solutions, and visionary approach are driving the clean energy revolution.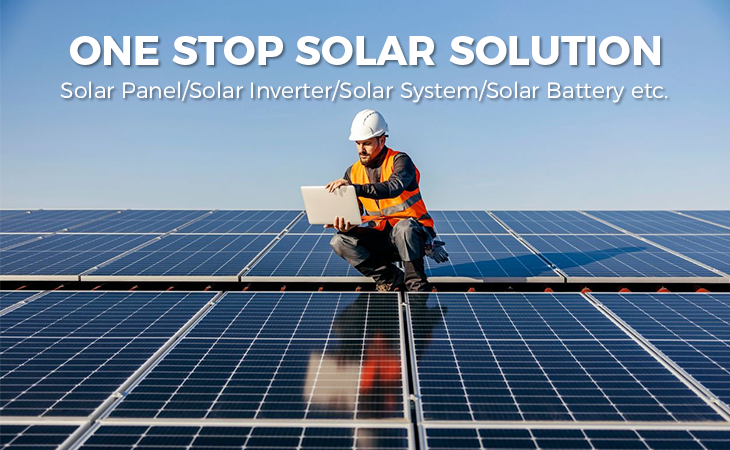 Extensive Product Line
At Sunway Solar, our comprehensive range of products enables efficient and reliable power generation from the sun. Our solar PV panels are designed with advanced technology to maximize energy conversion and deliver optimal performance. With high-quality materials and rigorous testing, our panels are built to withstand different weather conditions and provide long-term durability. Additionally, our hybrid solar inverters support versatile energy conversion, allowing seamless integration with existing power systems. To ensure an uninterrupted power supply, we offer solar energy storage systems that provide reliable backup power for both residential and commercial applications.
Successful Global Projects
Sunway Solar has established a remarkable portfolio of successful projects worldwide. From utility-scale installations to residential and commercial applications, our company caters to diverse energy needs across different regions and conditions. Our team of experts collaborates closely with clients to understand their unique requirements and design customized solar projects accordingly. By offering flexibility in deployment and complete customization, we ensure that our customers achieve optimal energy efficiency and maximum return on investment.
Sunway Solar's Vision and Certification
Our company is driven by a strong vision to achieve harmony between humans and nature through the use of clean energy. We believe that sustainable development is crucial for a greener future, and solar power plays a pivotal role in realizing this vision. At Sunway Solar, we are committed to delivering products and services of the highest quality. Our industry certifications including TUV, IEC, CE, ISO, and UL validate our dedication to meeting international standards. These certifications demonstrate our endeavor to provide reliable and safe solar energy solutions to our customers worldwide.
Recognized as a Reliable PV Supplier Worldwide
Sunway Solar's commitment to excellence and customer satisfaction has earned us the recognition of being a trusted PV supplier globally. Our track record of successful installations and positive feedback from our customers highlight our ability to deliver on our promises. We take pride in building long-lasting relationships with our clients, providing ongoing support throughout the project lifecycle. By prioritizing customer needs and ensuring transparency at every step, we have become a preferred partner for solar energy projects around the world.
Conclusion
With a diverse product line, global project successes, and a vision for sustainable development, Sunway Solar is leading the way in delivering successful solar system projects worldwide. Through our innovative products, customized solar energy solutions, and commitment to quality, we enable individuals, businesses, and communities to embrace clean and renewable energy sources. Join us in harnessing the power of the sun and contributing to a greener, more sustainable future. Contact Sunway Solar today to embark on your journey towards a cleaner and more energy-efficient world.