As more and more people are turning to solar power to meet their energy needs, the demand for reliable and efficient solar batteries is on the rise. Sunway Solar, a leading provider of solar energy products, has introduced a game-changing solution that takes solar power to the next level: the removable lithium solar battery. This innovative battery pack can be easily attached and detached from Sunway Solar's solar generators, providing an unmatched level of flexibility and convenience for powering your devices. In this article, we'll explore the features and benefits of Sunway Solar's removable lithium battery and discover why it's the perfect choice for all your solar-powered needs.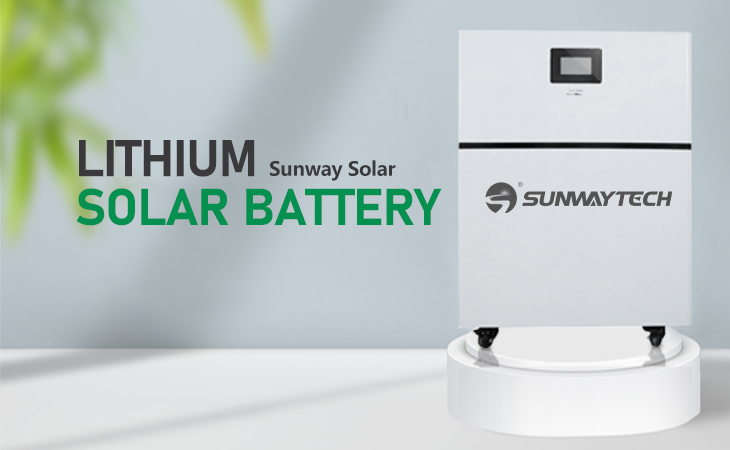 The Description of Sunway
We, Sunway Solar are passionate about providing innovative solar solutions that help our customers save money and reduce their environmental footprint. As a leading provider of solar panels and accessories, we strive to offer the latest technology and highest quality products at an affordable price.
Our team is made up of experts in the field of solar energy who are dedicated to helping hotels and businesses make the switch to renewable energy. Whether you're looking to power your hotel or business, our knowledgeable staff can guide you through the process and answer any questions you may have. We are committed to sustainability and believe that everyone can play a role in creating a brighter future for our planet.
The Details of Sunway's Removable Lithium Battery
We, Sunway introduce our new and innovative removable lithium solar battery with a capacity of 20KWH. This battery is designed to meet the needs of various energy storage applications. With a battery rated voltage of 51.2V and dimensions of 920*735*235 mm, this battery is compact and easy to install.
Not only is our removable lithium solar battery compact, but it's also lightweight, weighing only 150 kg. Under the same capacity, it has a smaller volume and weight, making it easy to transport.
One of the features that set our removable lithium battery apart from others in the market is its higher energy density, which allows it to store more energy in a smaller space. Additionally, it has a longer cycle life, ensuring that it can be used for a longer time without needing frequent replacements.
Besides, our removable lithium solar battery is easier to connect in series and parallel, and different battery packs can be used for different projects. This feature makes it versatile and adaptable to various energy storage needs.
We use LEP cell, which is much safer than traditional batteries, and our Battery Management System (BMS) manages all modules in a unified manner, providing a safe and reliable energy storage solution. With a design life of over 10 years, you can trust Sunway's removable lithium battery to provide a long-lasting and sustainable energy storage solution for your project.
Conclusion
We believe that Sunway Solar's removable lithium solar battery is a game-changer for your hotels or schools. Not only does it provide a sustainable solution for your energy needs, but it also offers the convenience of being easily replaceable. We highly recommend Sunway's removable lithium solar battery as a reliable and efficient solution for any business looking to make a positive impact on the environment while improving their operations.