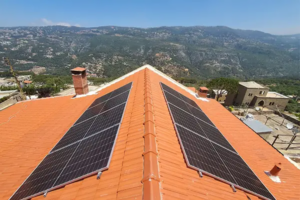 Are you considering investing in solar panels for your home or business? With so many options and brands available, choosing the right one can be overwhelming. Investing in a trusted brand with high-quality materials and reliable performance is essential for maximizing your energy savings and minimizing maintenance costs over time. In this blog post, we'll explore why quality matters when it comes to solar panel investment and how to choose a reputable solar panel manufacturer that you can trust. Let's dive in!
Benefits of Investing In Quality Solar Panels
When it comes to solar panels, not all brands are created equal. In fact, there can be significant differences in quality between brands. That's why it's so important to choose a trusted solar panel brand when investing in quality solar panels for your home or business.
There are many benefits of investing in quality solar panels, including:
Improved Performance: Quality solar panels are designed and manufactured to perform at their best in all conditions. This means that you'll get the most bang for your buck when it comes to energy production.
Increased Efficiency: High-quality solar panels are also more efficient than lower-quality models. This means that they can produce more electricity with less sunlight, making them ideal for locations with less-than-ideal sun exposure.
Longer Lifespan: One of the biggest advantages of investing in quality solar panels is that they tend to last longer than their cheaper counterparts. This means that you'll get more years of use out of your investment, and you won't have to replace your panels as often.
Lower Maintenance Costs: Because quality solar panels are designed to be more durable and require less maintenance, they can save you money over time. In fact, some premium brands offer warranties that cover replacement or repair costs if your panels experience any problems.
What to Look for in a Solar Panel Brand
As the push for renewable energy continues, solar panels have become increasingly popular. Solar panels are a great way to reduce your carbon footprint and save on energy costs. However, with so many solar panel brands on the market, it can be difficult to know which one to trust. That's why it's important to do your research and invest in a quality solar panel brand.
There are a few things you should keep in mind when choosing a solar panel brand. First, you'll want to make sure the brand offers high-quality products. Second, you'll want to make sure the company has a good reputation. You'll want to make sure the company offers good customer service.
Why Sunway Solar Is the Best Choice
There are a lot of things to consider when you're shopping for solar panels. You want to find a brand that you can trust to provide quality products and exceptional customer service. That's why we believe that Sunway Solar is the best choice for your home.
Sunway Solar has been in business for several years and has a proven track record of providing high-quality solar panels. They also offer excellent customer service, so you can rest assured that any questions or concerns you have will be addressed promptly and efficiently.
In addition, Sunway Solar offers some of the most competitive pricing in the industry. Their panels are affordable without sacrificing quality or performance. So if you're looking for the best value for your money, Sunway Solar is the way to go.
When it comes to solar panels, there's no one-size-fits-all choice. But if you're looking for a trusted brand that offers quality products and outstanding customer service, Sunway Solar is a clear choice.