As the world shifts towards renewable energy sources, solar power has emerged as an unparalleled solution to combat climate change. Among the numerous players in the solar panel manufacturing industry, Sunway Solar stands out with our exceptional expertise and innovation. In this blog post, we'll take a closer look at how Sunway Solar sets ourselves apart from other manufacturers by consistently delivering top-quality products and services that exceed customer expectations. Join us on this exciting journey of discovering what makes us one of the leading names in the solar panel industry!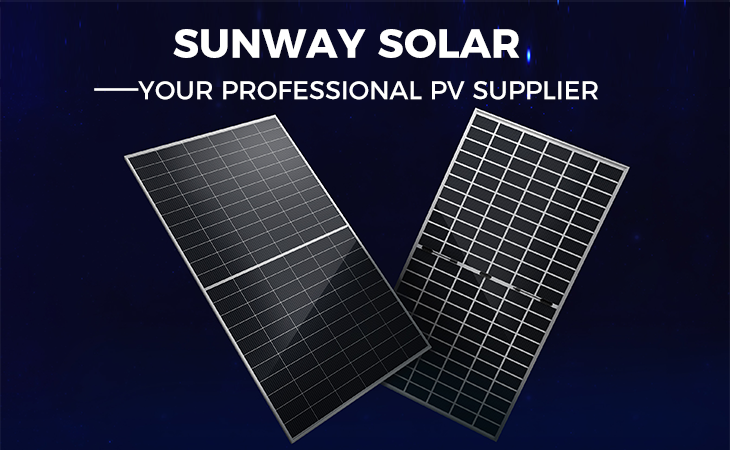 Introduction to Sunway Solar
Sunway Solar Company has been in the business of solar energy for several years. We offer a variety of solar products, including a hybrid solar system. A hybrid solar system is a type of solar power system that uses both photovoltaic (PV) panels and concentrated solar power (CSP) to generate electricity. Sunway Solar's hybrid system is unique because it is designed to work with both grid-tied and off-grid systems. This means that it can be used in areas where there is no access to the electrical grid, or in cases where the grid is unreliable.
Our product line includes solar PV panels, hybrid solar inverters, and solar energy storage systems within a wide range of power options. Supported by advanced technology, we can be flexibly applied to different regions and environmental conditions. Sunway Solar has delivered various successful projects around the world. Customize complete solar system solutions for your solar projects in utility, residential and commercial applications.
Sunway Solar's Expertise and Experiences as the Solar Panel Manufacturer
Sunway Solar is one of the top solar panel manufacturers in the world with several years of experience. We have a team of highly skilled and experienced engineers who are constantly innovating and developing new technologies to improve our products. Sunway Solar's products are known for their quality, durability, and efficiency. Our panels are made using only the highest quality materials and components, and our products undergo rigorous testing to ensure that our products meet international standards. We also offers a comprehensive warranty on all of our products, so you can be confident that you're making a wise investment when you choose us as your solar panel supplier.
What Makes Sunway Solar Stand Out?
As a solar panel manufacturer, Sunway Solar has a lot to offer its customers. Here are some of the things that make Sunway Solar stand out:
Quality products – Sunway Solar only uses the highest quality materials in their products, which results in panels that are built to last.
Experienced team – The team at Sunway Solar is experienced and knowledgeable about all things solar, so you can rest assured that you're getting expert advice.
Competitive prices – Sunway Solar offers some of the most competitive prices on the market, making them a great option for those looking to go solar.
Great customer service – The team at Sunway Solar is always ready to help with whatever you need, whether it questions about our products or assistance with installation.
Comprehensive warranty – All Sunway Solar's products come with a comprehensive warranty, so you can be sure that your investment is protected.
Conclusion
Sunway Solar is one of the top solar panel manufacturers in the world and our expertise sets us apart from other companies. We have years of experience, advanced technology, quality materials, and a global team devoted to bringing sustainable energy solutions to customers all over the world. Our commitment to customer service and innovation gives people peace of mind when we purchase a product from Sunway Solar. With our unparalleled expertise, it's no wonder why Sunway Solar continues to be an industry leader in solar power production.