Sunway Solar, a prominent solar panel manufacturer, is revolutionizing the way we harness and utilize solar energy. With a strong commitment to a sustainable future, Sunway Solar aims to create a new lifestyle by integrating clean energy solutions into everyday life. They firmly believe in achieving harmony between humans and nature while benefiting more people and revolutionizing the solar storage industry.
Discover Sunway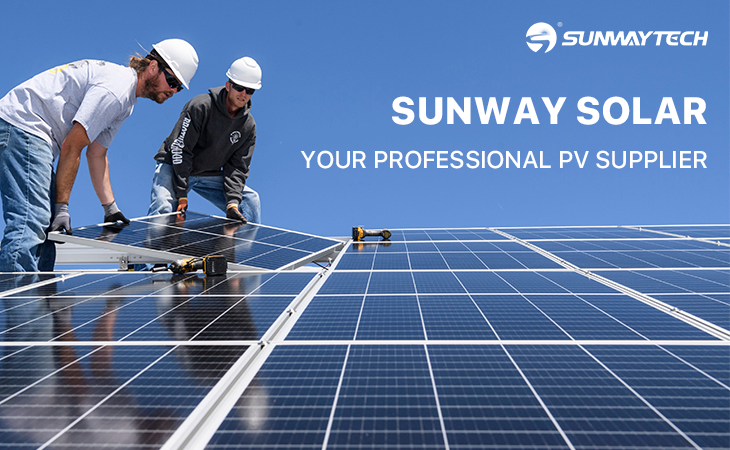 Solar's Commitment to a Sustainable Future
Sunway Solar is dedicated to creating a future powered by clean and renewable energy. By harnessing the power of the sun, they aim to reduce carbon emissions and build a greener planet. Their innovative solutions allow individuals and businesses to transition seamlessly to clean energy seamlessly. By embracing solar energy, we can protect the environment, save on electricity costs, and reduce our reliance on fossil fuels.
Unveiling Sunway Solar's Industry-Leading Hybrid Solar System
Sunway Solar offers an industry-leading hybrid solar system, specially designed for off-grid living. This comprehensive solution combines energy generation and storage in one seamless package. With their one-stop solution, customers can enjoy the benefits of sustainable energy without the need for grid connectivity. Their hybrid solar system provides uninterrupted power supply even during cloudy periods or at night, ensuring reliable and continuous energy access.
The essential features of Sunway Solar's hybrid solar system include resource product integration and customized design. Their team of experts collaborates closely with customers to analyze their specific energy needs and available resources. By customizing the design, they maximize energy efficiency and optimize power generation. Sunway Solar also provides original factory warranty and cloud supply chain management to ensure customer satisfaction.
Sunway Solar's Global Presence and Certification
With a global presence, Sunway Solar has established dedicated overseas warehouses for efficient worldwide distribution. This enables them to deliver high-quality solar products promptly to customers around the globe. In addition, their products are certified by reputable organizations such as TUV, IEC, and CE, ensuring their adherence to strict quality and safety standards. Partners across Lebanon, South Africa, Asia, Europe, and other regions trust Sunway Solar for their reliable and efficient solar solutions.
Customization Services and Warranty Benefits
Sunway Solar, as a solar panel manufacturer, understands the unique needs of each customer and offers customization services that go beyond standard offerings. Customers can personalize their solar systems by incorporating their company name and logo, creating brand awareness and a sense of ownership. Moreover, Sunway Solar's products are protected by patents, showcasing their commitment to innovation and technological excellence. Their original factory warranty provides customers with long-term peace of mind, ensuring the durability and reliability of their solar systems.
Conclusion
Sunway Solar, as a solar panel manufacturer, is at the forefront of solar energy solutions, paving the way towards a sustainable future. Through their commitment to environmental responsibility, they aim to create a new lifestyle where clean energy integration is the norm. With their industry-leading hybrid solar system, global presence, and certification, Sunway Solar has gained the trust of customers worldwide. By offering customization services and warranty benefits, they strive to provide tailored solutions that meet every customer's unique requirements. Embrace the power of the sun with Sunway