As the world becomes increasingly aware of the need to reduce our dependence on fossil fuels and transition to cleaner, renewable energy sources, many businesses, hotels and schools are turning to solar power as a viable alternative. Sunway Solar, a China-based PV supplier has emerged as a leading provider of solar energy solutions for both utility and commercial solar project applications. In this blog post, we'll take a closer look at the range of solar solutions offered by Sunway Solar, from solar panels and inverters to complete off-grid solar systems, and explore how they are helping to make sustainable energy more accessible to everyone.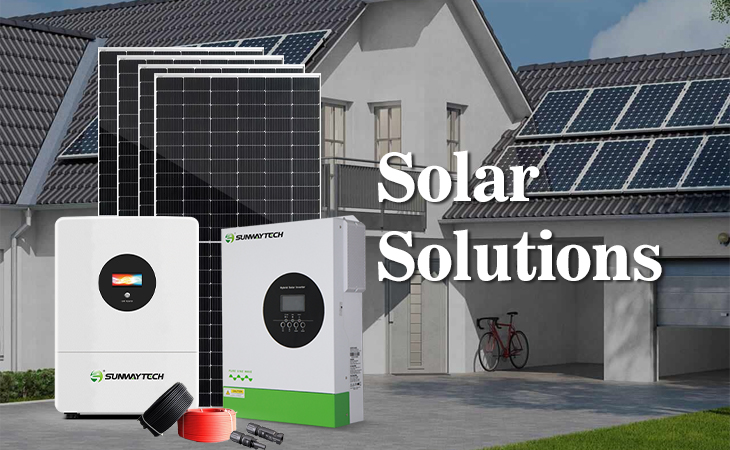 The Profile of Sunway
As a reputable supplier of solar modules and systems solutions, Sunway Solar offers goods that help more people and transform the solar storage sector. Our one-stop solution includes a cloud supply chain, multilingual tech support, the original factory warranty, resource product integration, and customized energy storage design. We are committed to providing solar panels, lithium batteries, solar inverters, and energy storage systems to the entire world and have a 5000-square-meter warehouse overseas. We think that the secret to being a reputable producer of solar panels and solar inverters is excellence and dedication. To guarantee the greatest quality for our customers, our products have certifications from TUV, IEC, CE, ISO, INMETRO, UL, and other organizations. The reach of Sunway Solar's international operations is growing, and we are well-liked in Lebanon, South Africa, Asia, Europe, Australia, the Middle East, South America and so on.
Sunway's Solar Energy Solutions
Sunway Solar offers a range of solar energy solutions that include:
Solar Panels: We offer high-quality monocrystalline and polycrystalline solar panels with different power ratings. These panels are designed to be highly efficient in converting sunlight into electricity.
Solar Power Inverters: We also provide inverters that convert the direct current (DC) electricity generated by solar panels into alternating current (AC) electricity that can be used for some applications like businesses.
Solar Power System Kits: These kits include everything needed to set up a solar power system, including solar panels, inverters, mounting hardware, and cabling.
Off-Grid Solar Systems: We also offer complete off-grid solar systems that can provide power to remote areas without access to the grid.
Conclusion
Overall, Sunway Solar's solar energy solutions are designed to be reliable, efficient, and cost-effective, making it easier for businesses, hotels and schools to switch to clean, renewable energy sources. Therefore, If you need a reliable solar solution, don't hesitate to choose Sunway Solar, a reputable vendor.